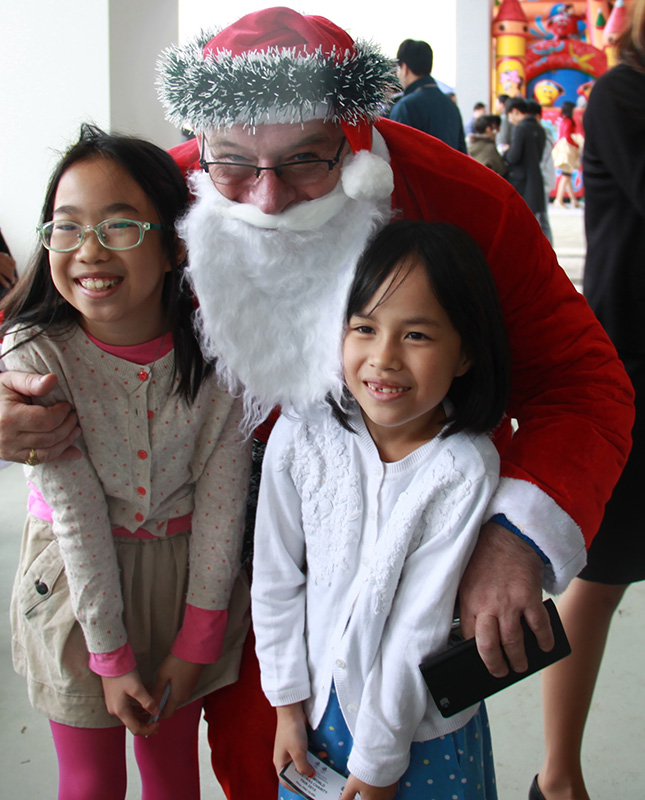 Christmas Fair 2015 was held at our new primary and secondary school campus at Gamuda Gardens. The fair also marked the official opening of the new campus and several VIP guests were present for the ribbon cutting ceremony.
Despite the cold weather and drizzle, our Christmas Fair was a success. Many of Van Phuc's former students (now studying at Gamuda) were there with their parents and it was lovely to see students, parents and teachers from all of our KinderWorld schools in Hanoi.
Apart from the plethora of colourful stalls and activities to suit everyone, the Gamuda choir entertained us by singing some beautiful Christmas songs both traditional and modern.
The food provided by Pegasus catering team was of its usual high standard and even Santa was wandering around with his helpers handing out candies and posing for family photos.
All profits go to Operation Smile who pay for surgery to children that are born with a cleft palate (a condition where they are born without a roof of the mouth) and are unable to speak properly, eat normally or … smile. Thank you for enabling all of us to help put smiles on faces this Christmas.