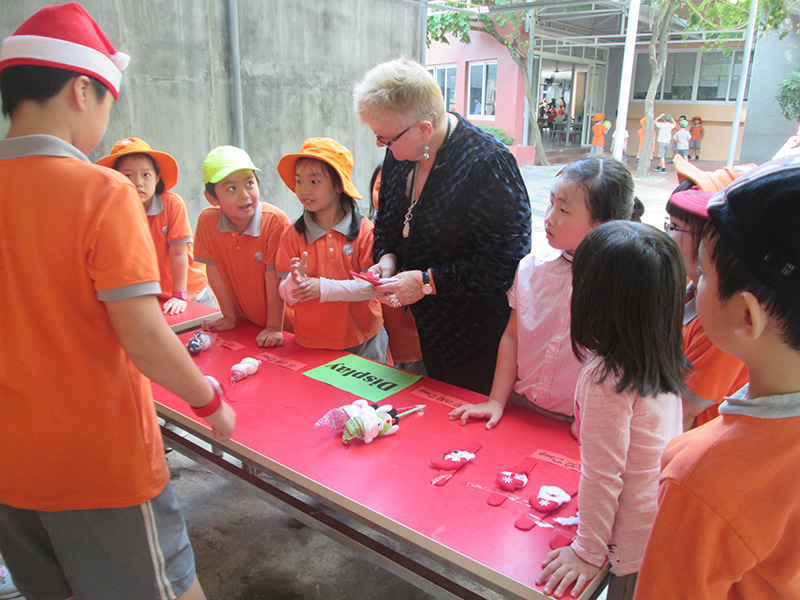 In December the Student Council sold a wide variety of Christmas items to students and staff at the school during the lunch breaks. It was such a huge success that everything sold out in 15 minutes on the first day. So, the Student Council ran a second and third Christmas sale selling out both times. In all, 2.300.000 VND profit for charity was raised for Operation Smile. We, in the Student Council, would like to thank all the staff, students and parents for their support and assistance in raising such a generous amount for charity. Fundraising has now reached 13,000,000VND.
Here is some Student Council feedback:
"It was very popular and we should do this again next year." Eric Y4I
"It was great raising money for charity this way." Ngoc Thach,Y4B
"It was nice to be a part of helping a charity this way."  Jill, Y4B
"This was a big success and hope for many more activities like this." Hoang Tu, Y5C.